LOCATION
Alexander Technique Palm Beach
Serving South Florida and the Treasure Coast
Phone: 561-702-1286 (Gaynelle Gosselin) 413- 563-5820 (Michael Mazur)
THE TEAM
Gaynelle Gosselin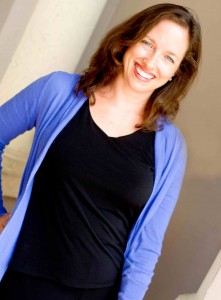 Gaynelle Gosselin was introduced to the Alexander Technique in 1998 via stage movement classes while earning a Master of Fine Arts degree in Theatre. In 2006, she graduated from the Alexander Alliance of Philadelphia (now the Philadelphia School for Alexander Technique), a three-year intensive training program that emphasizes using the technique in activity.  She also completed a post graduate training course with master teacher John Nicholls.  In addition to Alexander Technique, Gaynelle is certified to teach Living In a Body, a fun and innovative body mapping course that helps clients clear up misconceptions about how their bodies move. Gaynelle is a teaching member of Alexander Technique International.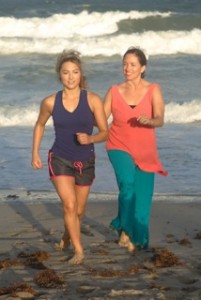 Gaynelle works with performing artists, athletes, yoga practitioners and fitness instructors to improve performance and prevent injury.  She also works with business professionals to enhance presentation skills and to increase comfort during sedentary tasks. Her stress management workshop, "Taming the Tension Tiger" is a popular offering for caregivers, educators, and people in recovery.  She is currently developing a program for mental health and addiction professionals and their clients.  The program, called Embodied Recovery, is based on Becca Ferguson's, Mindful Recovery Practices. Gaynelle is an adjunct instructor on both the dance and theatre faculties at Palm Beach Atlantic University.  She has been a teaching artist for the School District of Palm Beach County.  Gaynelle has brought lectures and workshops to church groups, educators, dance instructors, musicians, body workers, women's leadership groups, business executives, and many more.
Gaynelle is passionate about empowering her clients with the understanding that freedom from painful habits is often as near as the next thought.
"I walked into the university studio looking for the exercise ball to lay my sore body over…Better yet I found Gaynelle. Was I lucky, she said her notorious, "may I," and the next thing I know not only was I standing better, the soreness dissipated, and I felt releases happening in my upper back too. And, the funny thing was it was all done with her gentle release techniques on my little feet. She jump started my day and it all seemed like magic."
—Eileen Houghton-Hebron, Former dancer with the American Ballet Theatre
Michael Mazur
Michael Mazur has been teaching the Alexander Technique (AT) since 1989.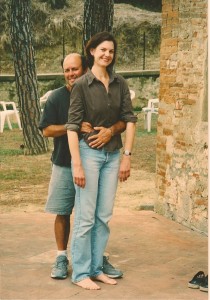 Michael began his somatic studies as a massage therapist in 1979, and is certified in Soma Neuromuscular Integration. He studied for five years at The Alexander Alliance in Philadelphia, one of the foremost AT schools in the US. In over 25 years of teaching, he has worked extensively with equestrians, musicians, singers and athletes, and has specialized in teaching professionals in Alexander Technique and other physical therapy practitioners. Michael has taught workshops around the world and currently divides his time between Western Massachusetts and Palm Beach Florida.
For over 30 years, Michael has shared his passion for the study of movement and well-being.
He enjoys helping people understand the interaction of their bodies with their environment and how to consciously make changes to both.